Easily redecorate your rooms!
Feel like a change of scene? Forget about wall paper and paint, go modern! For your flat or your house opt for cocooning!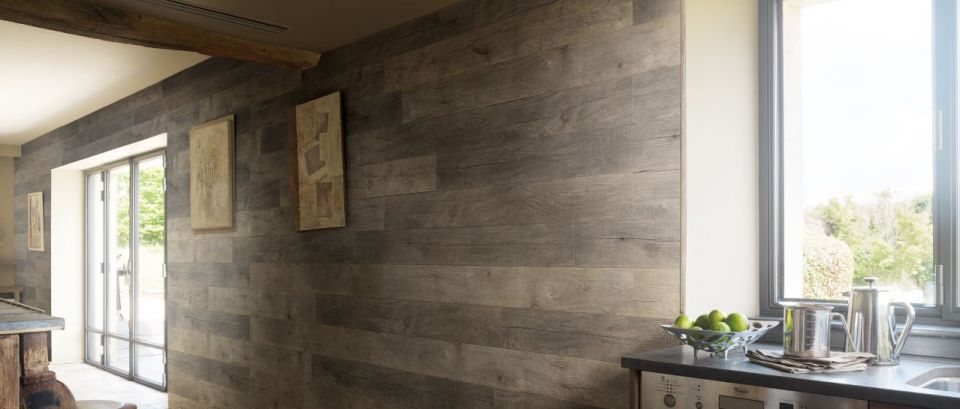 You like the authentic and warm feel of wooden walls? With its range of PVC Wood Element panels Grosfillex offers an ultra-realistic result. They feature the textured and nuanced aspect of wood bois.
Perfect finish and true to life!
A collection offering infinite variations
Play with the textures and tones to bring a more modern feel and a cosy, bucolic or rural touch. Choose among the multiple possibilities offered by the WOOD ELEMENT range. Compose the style, harmonize colours and shapes, for all the different rooms of your home.
CABANE new in 2016!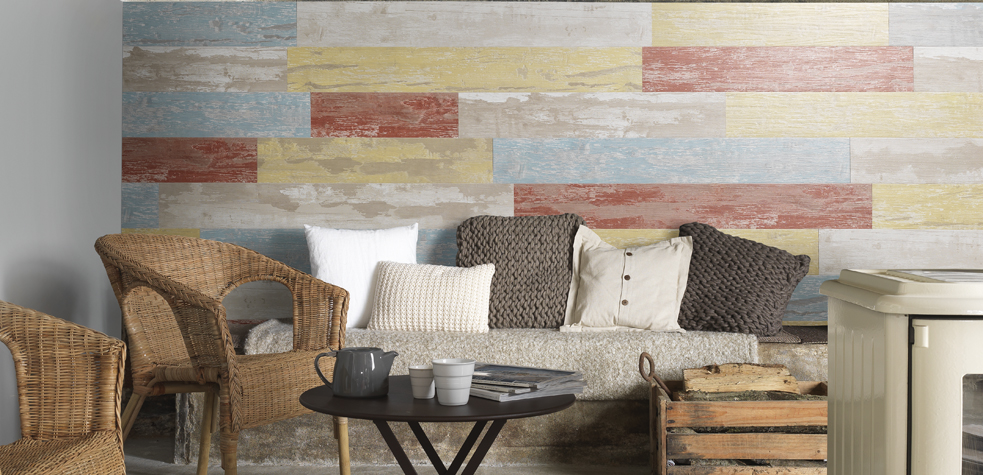 CABANE: is an invitation to travel and be creative. 4 painted wood decoration styles boasting bright and light colours to liven up and personalize your interior walls.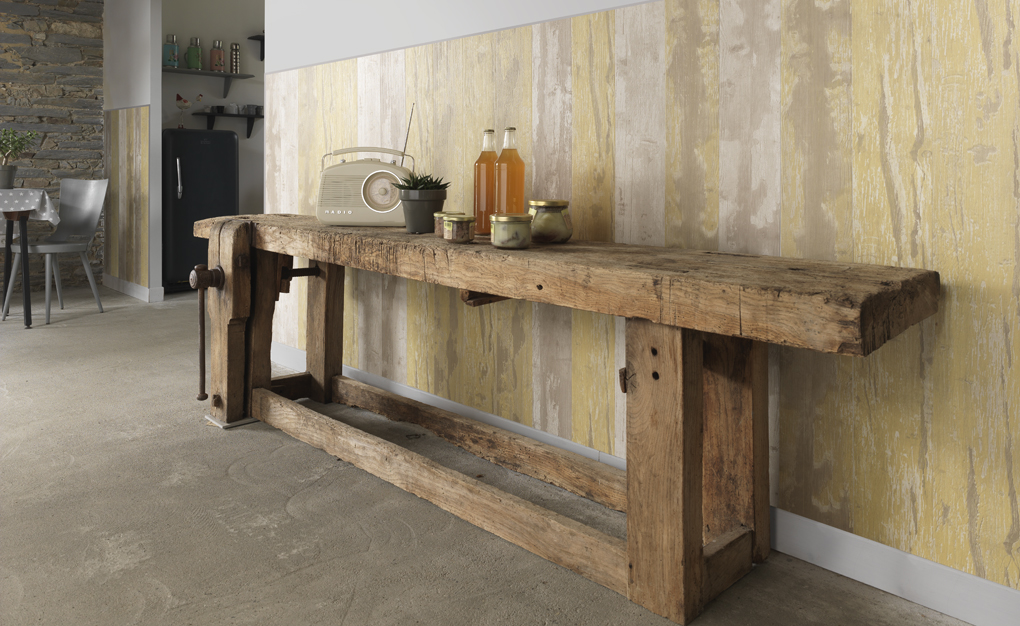 Enjoy the charm of reclaimed wood without the inconvenience.
You can combine different colours for a great result with these surprising textured wall panels associating the beauty of wood with the intrinsic qualities of PVC.
MEGEVE chalet ambiance
Enhance the authentic country style of your rooms.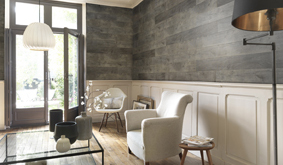 Opt for the MEGEVE range boasting grey or brown tones highlighted with hues of golden honey.
The aged-timber appearance of the wood décor will bring a warm cosy atmosphere to your living spaces.
Each package features 4 different tones to play with variations in the hues, just like with natural wood.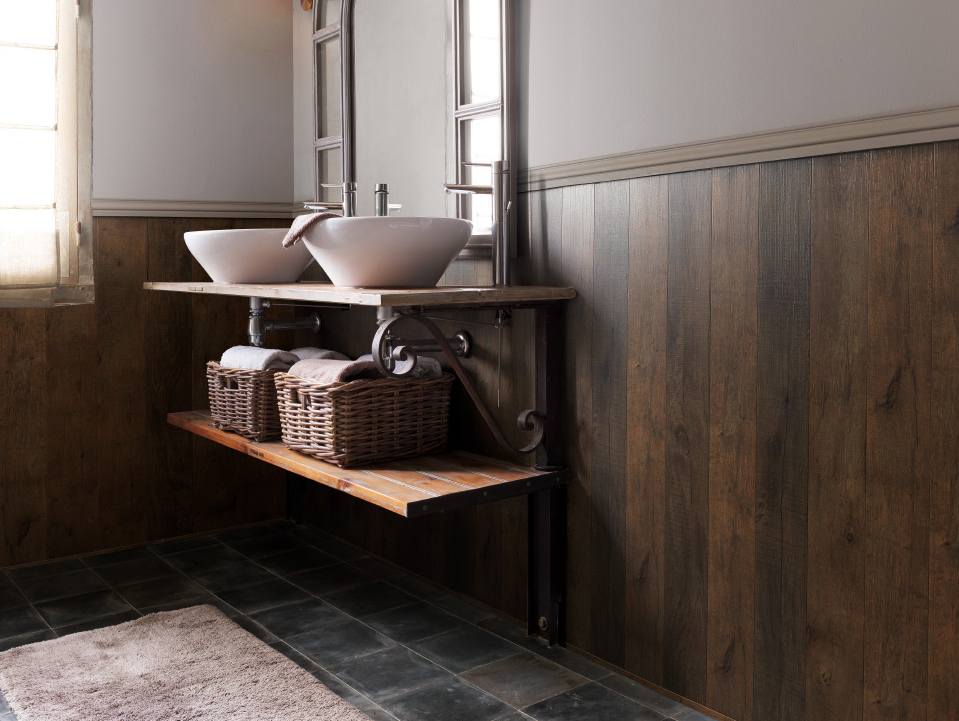 DATCHA, an invitation to travel
The DATCHA range brings you the aged and greyed wood appearance of traditional Russian homes. A highly realistic reclaimed timber effect, both to look at and to the touch. Available in two colours: grey or white.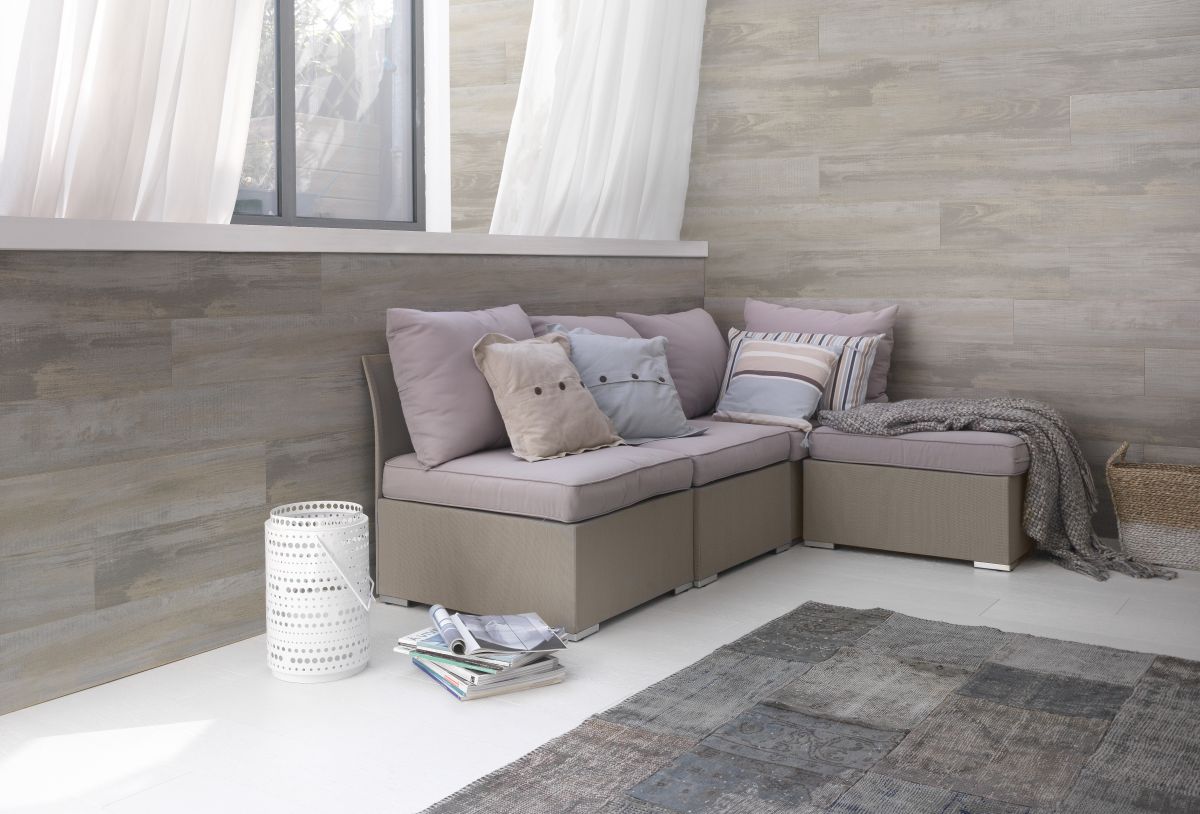 Ultrarealistic wall decoration panels, both to look at and to the touch, easy to install and ideal to warm up the atmosphere of your living spaces.
With their reclaimed wood aspect and sea spray patina effect, DATCHA decorative wall panels bring a touch of seaside and confer an air of fisherman's shed.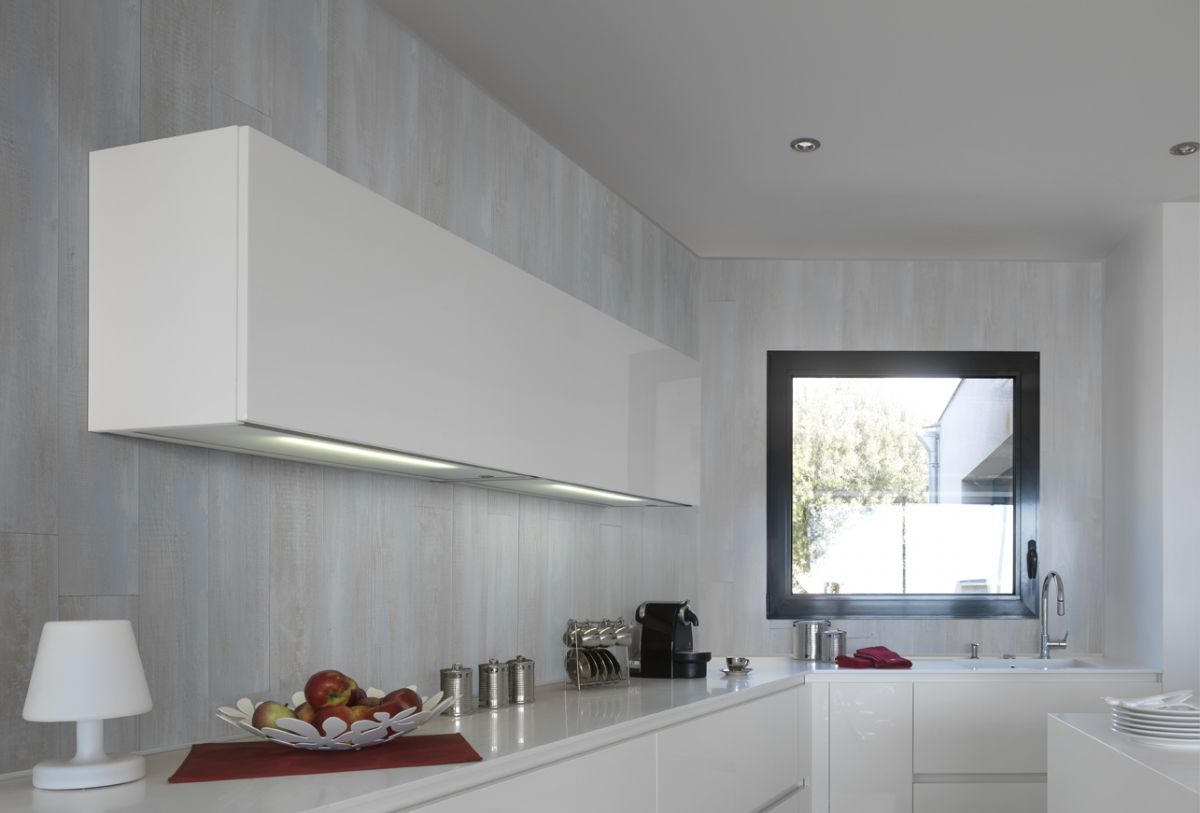 Surprising textured wall panels associating the beauty of wood with the intrinsic qualities of PVC.
Wall covering installation: 2 orientations, 2 styles
The classic vertical setting that gives a uniform result and makes walls appear higher. Ideal to decorate rooms with a low ceiling.
The horizontal setting, in staggered rows, that confers a more modern, more creative or deco touch. This gives the visual impression that the rooms are larger. Perfect to decorate smaller living spaces.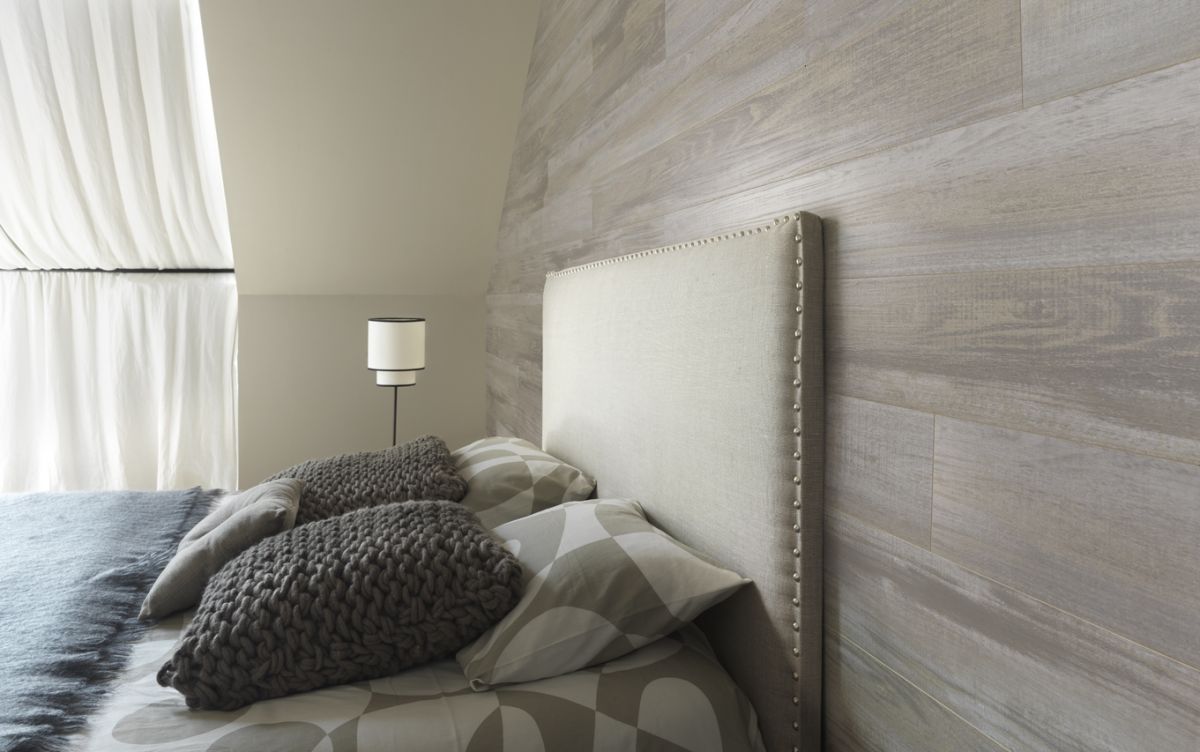 It's child's play!
Thanks to Grosfillex range of PVC Wood Element wall panels, decoration becomes easy for everyone. From keen beginners to the more experienced DIY enthusiasts. Easy to transport and simple to install with no rubble or dust.
No frame or preparation required for the walls. Simply set the panels directly on any surface. In addition to being lightweight, flexible and easy to handle, you only need a minimum of tools: cutter, metre, level, Grosfillex GX Power glue or Exapan adhesive strips.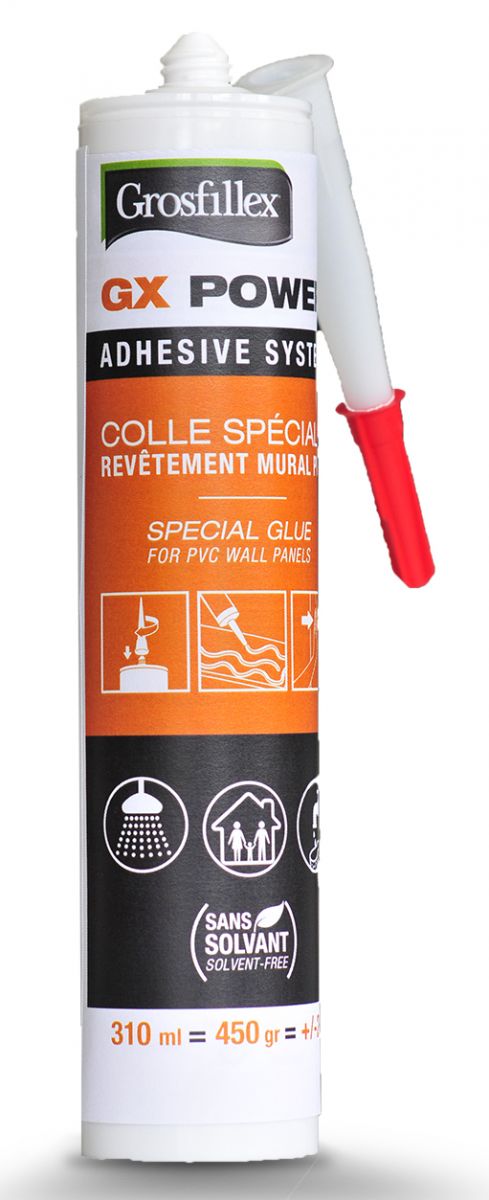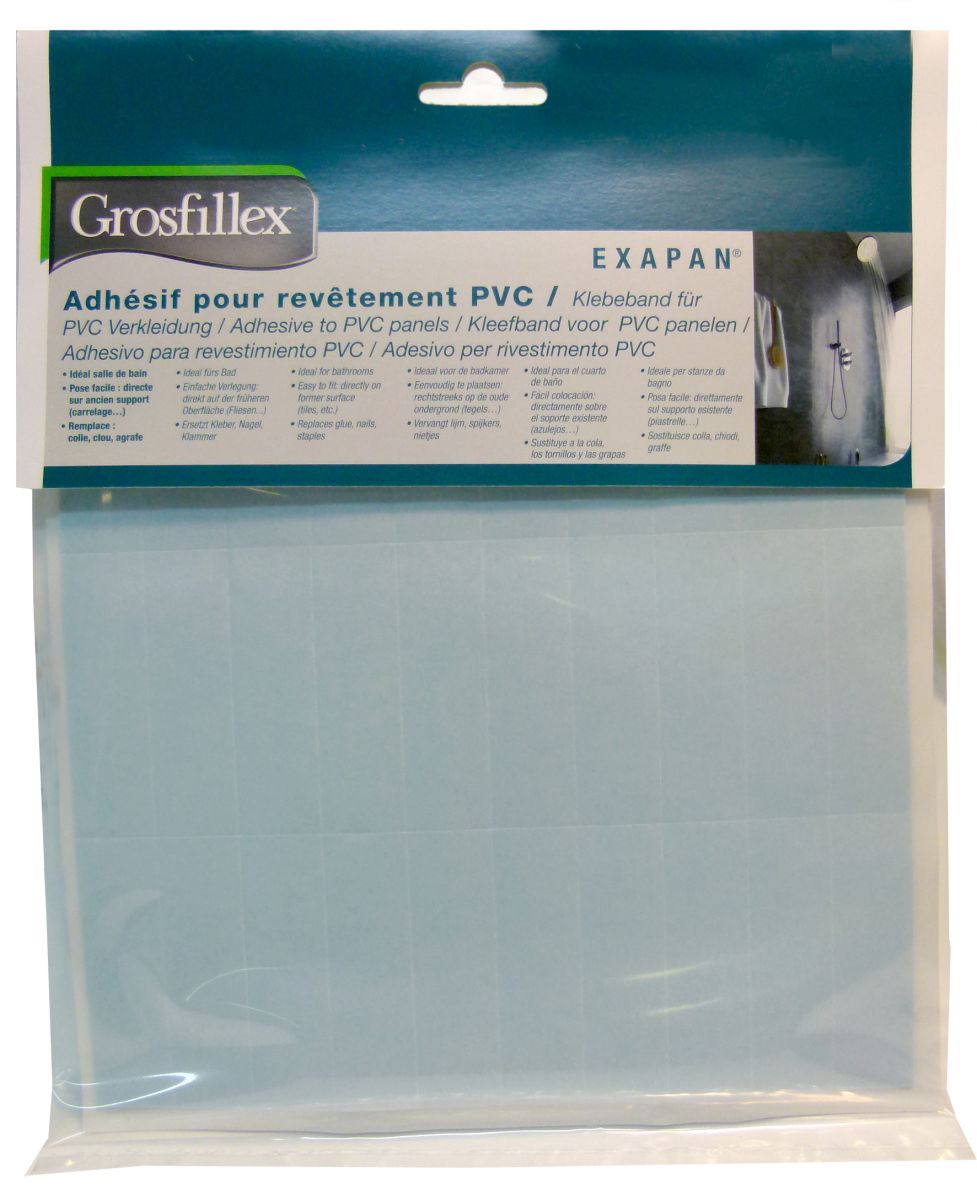 Renovating and decorating has never been so easy!
Remarkable proprieties for a healthy indoor environment
Wood Element colours are inalterable. These highly resistant PVC panels come with a 5-year guarantee. They can be installed in all types of rooms. In addition to decorating the walls to suit your taste, they also protect them as they are waterproof, rotproof and resistant to mould.          
The Grosfillex products presented in this article