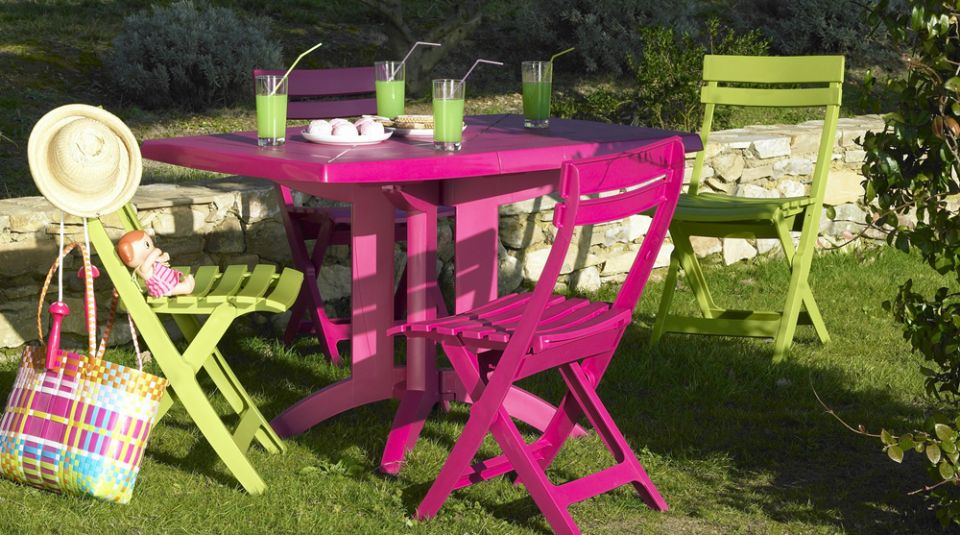 It is so pleasant to enjoy the spring sun and have breakfast outdoors.
Balconies and terraces are a real asset for your home!
Every detail is important to make the most of these spaces.
GROSFILLEX products are clever, practical and easy. They are also adapted to all budgets.
Modularity for a maximum of comfort
Space is often limited on balconies so you have to optimise! The VEGA table and MIAMI chairs - flagship products in the Grosfillex line – offer the ideal solution. Round or rectangular, the VEGA table adapts to your different spaces.
Thanks to its table-top and collapsible sides it requires little space.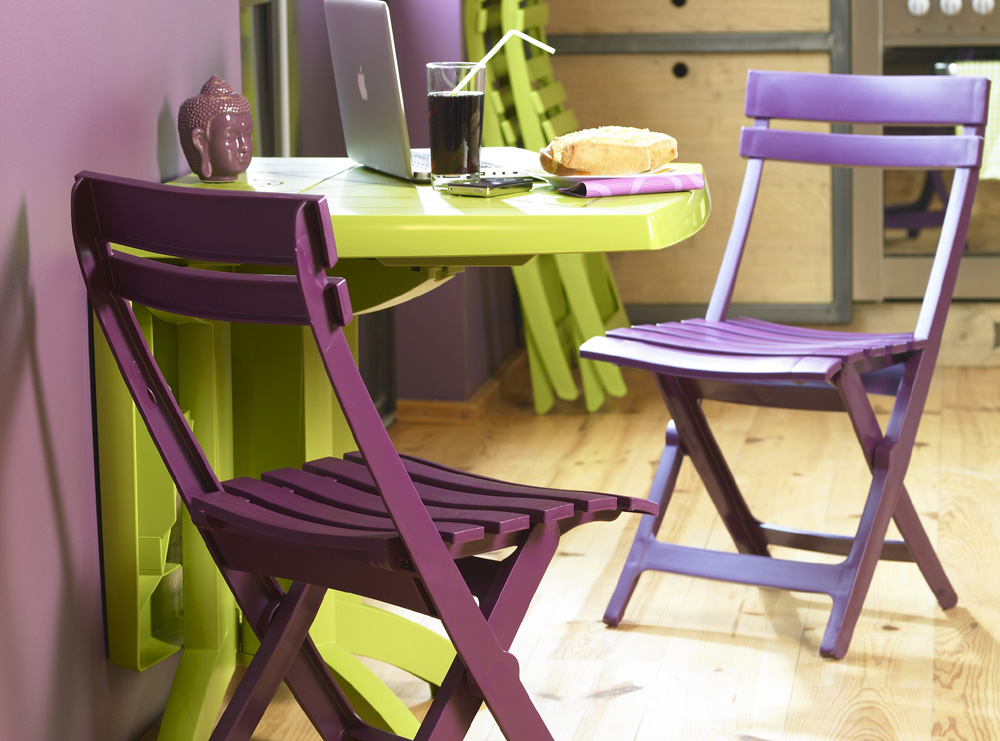 The sunny days are back. Enjoy a comfortable brunch on your terrace, and if your friends come round, the table will easily extend to accommodate them!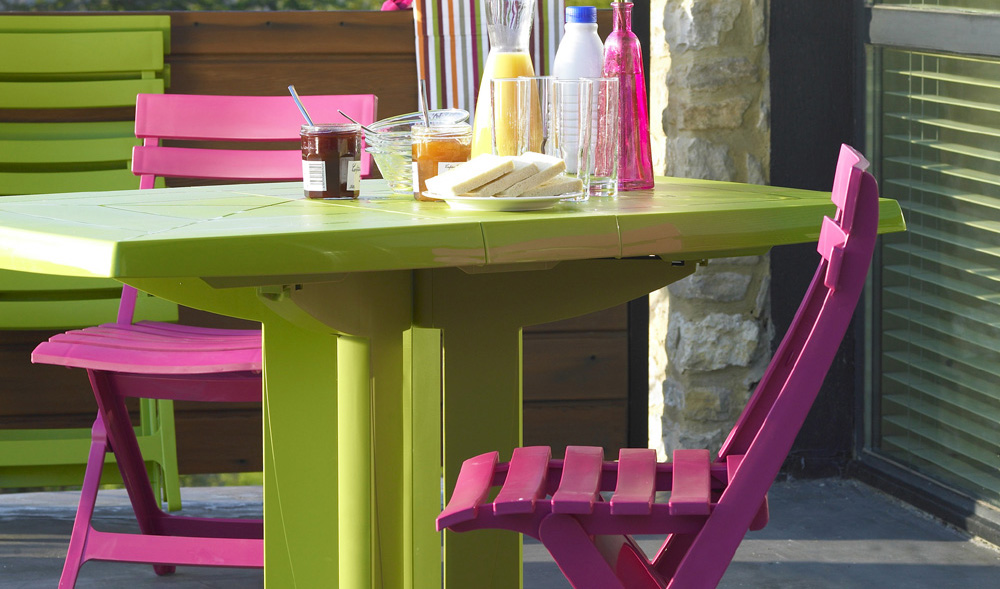 MIAMI folding chairs – the ideal complement
The chairs are designed to fit around small-sized tables, safely unfolding and collapsing at will.
They offer both comfort and easy storage.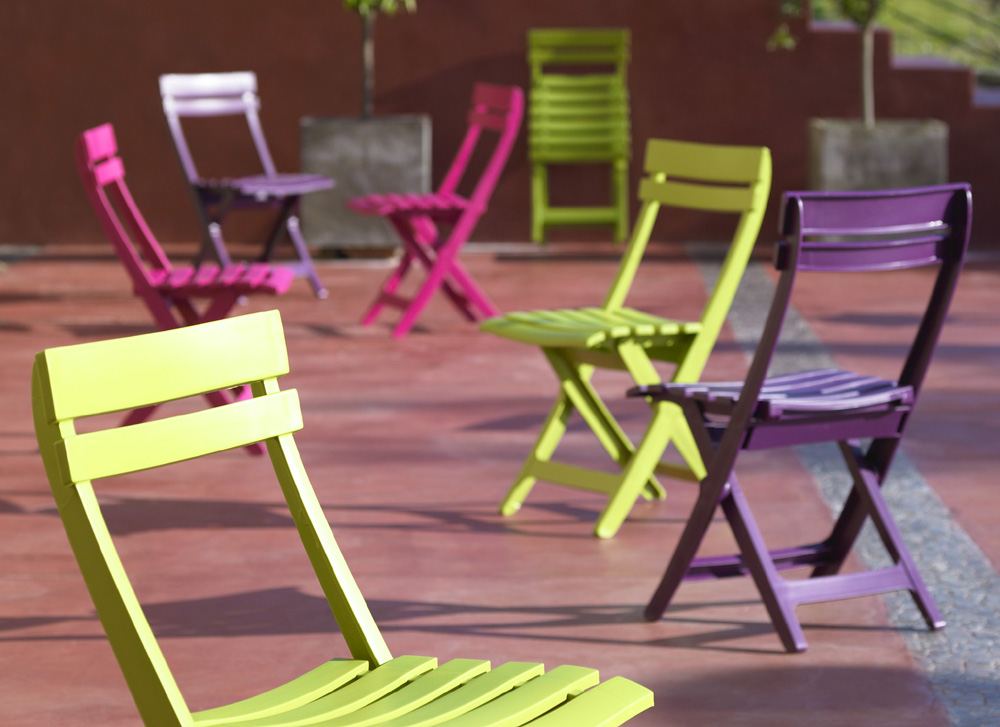 They are also very sturdy and are designed to support heavy loads.
All members of the family can use them comfortably.
So convenient, they can be placed everywhere, indoors and outdoors! A sure hit!
Simple and sober design
Your terrace turns into a real living space where you can get together, have fun and spend some time with friends and family.
With 7 colours that can be combined, you can create your own atmosphere!
Combine the colours of the VEGA table with MIAMI chairs for great results.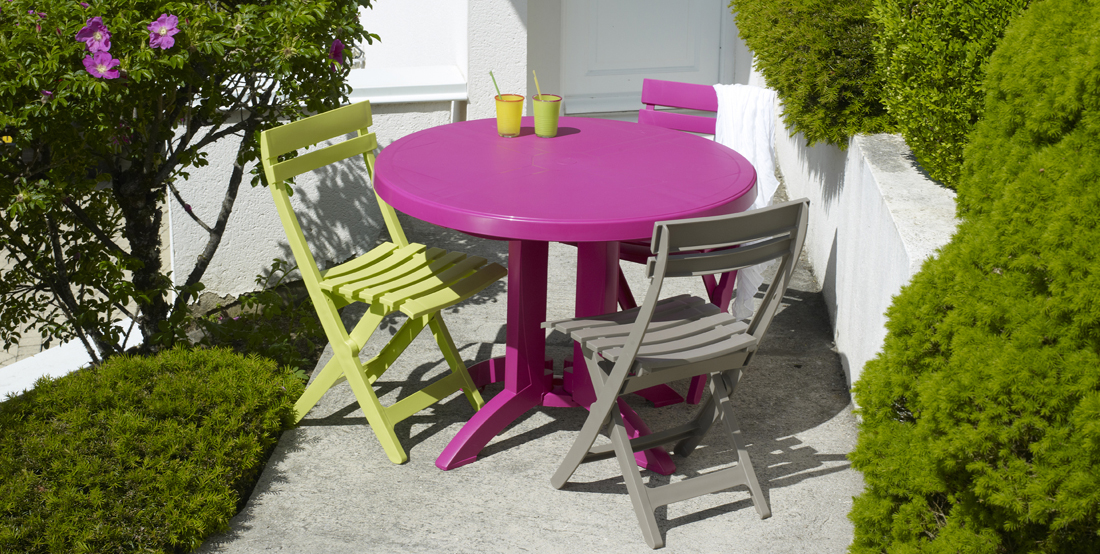 Why not opt for a mix of bright colours that cheer up the mood and make the spaces even more homely.
But everything is possible.
As for taupe, white, and anthracite colours they are perfect to create a more Zen atmosphere.

Your garden or terrace set will not go unnoticed!
Advantages: GROSFILLEX garden lounge colours are resistant to bad weather and UV and are durable over time.
Smile, the sun is shining!
Enjoy every ray of sunlight and succumb to the delight of a wonderful summer day with your friends. But when the sun is shining hard, it is important to stay protected. Our modular collapsible tables include an extra feature.
We have thought of everything!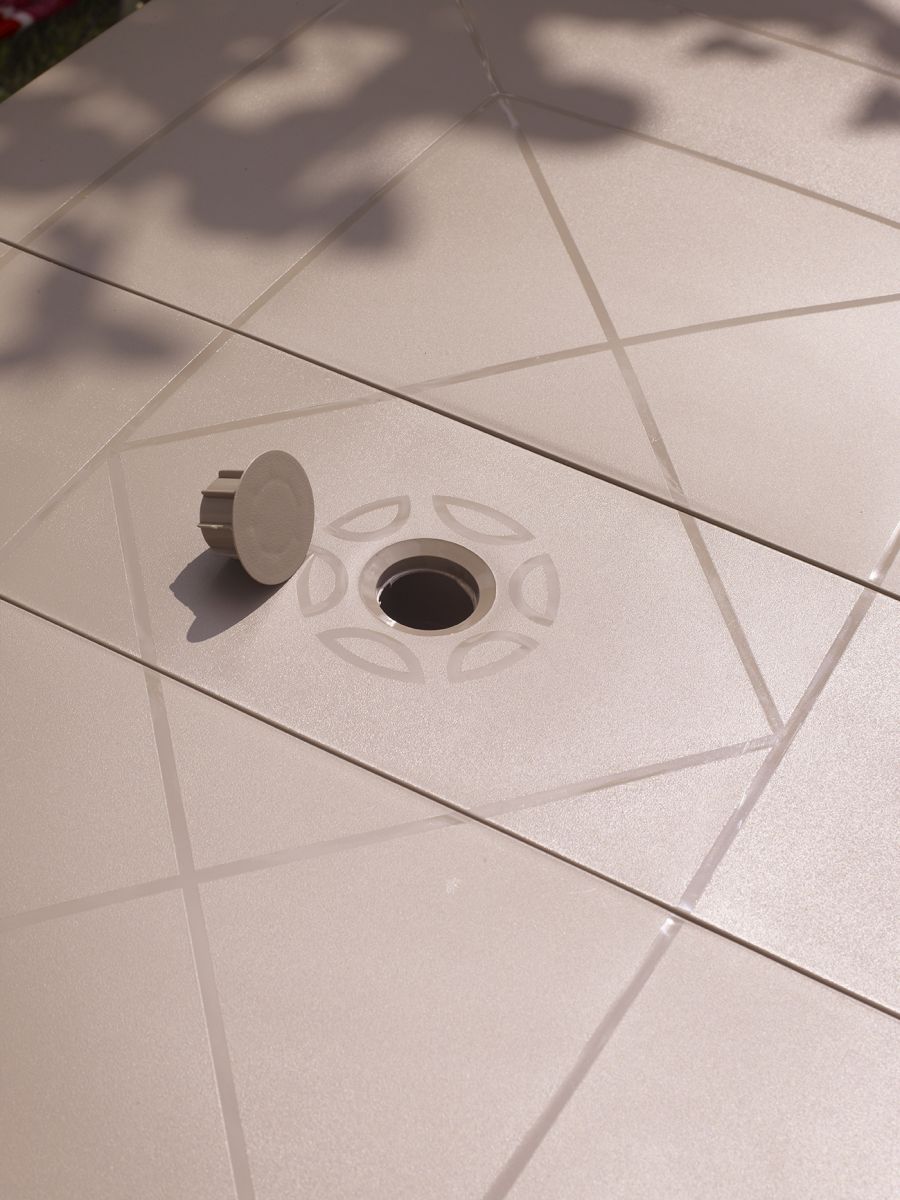 A small and discrete opening is conveniently placed to fit a parasol.
Enjoy fresh air without the sunburns!
Cleverly designed furniture that is practical and for a price that is approved by all.
The Grosfillex products presented in this article