Garden furniture – Sunday
With the Sunday range, every day is Sunday!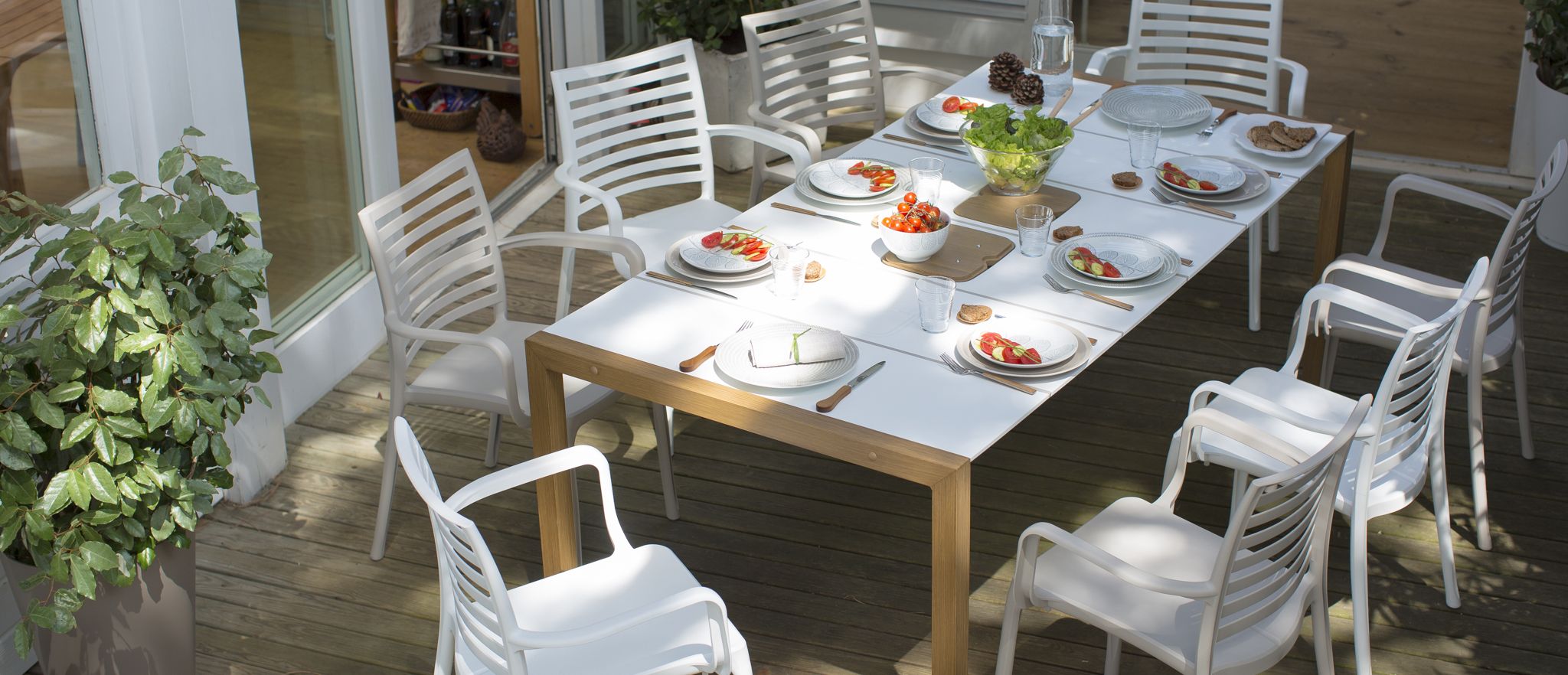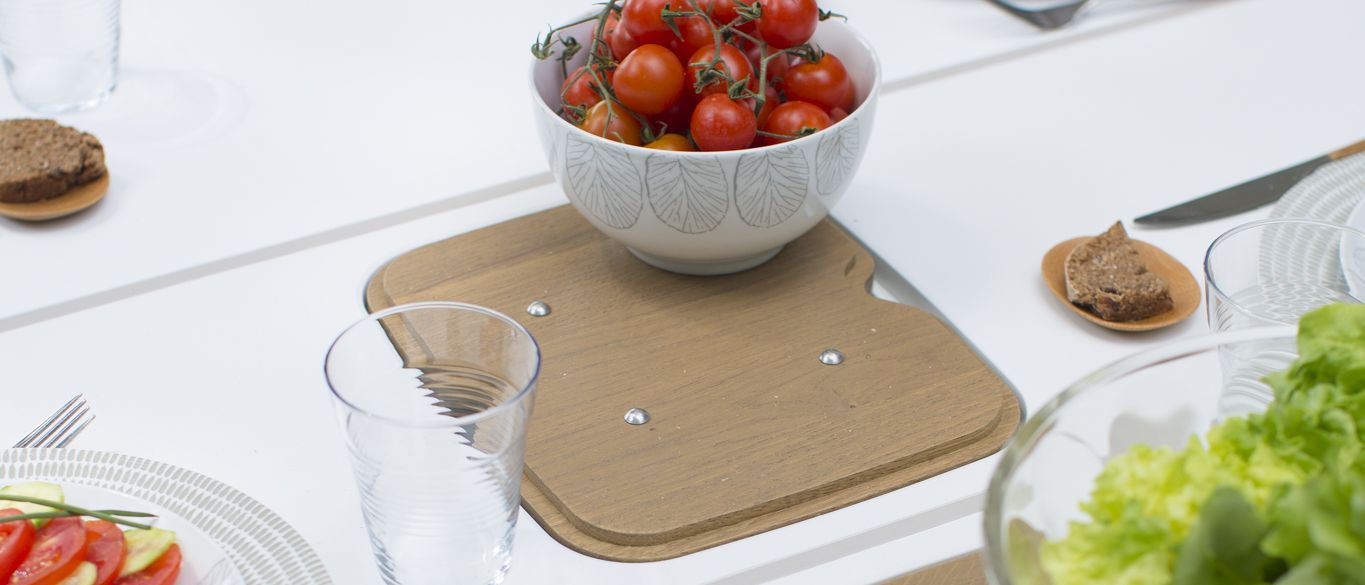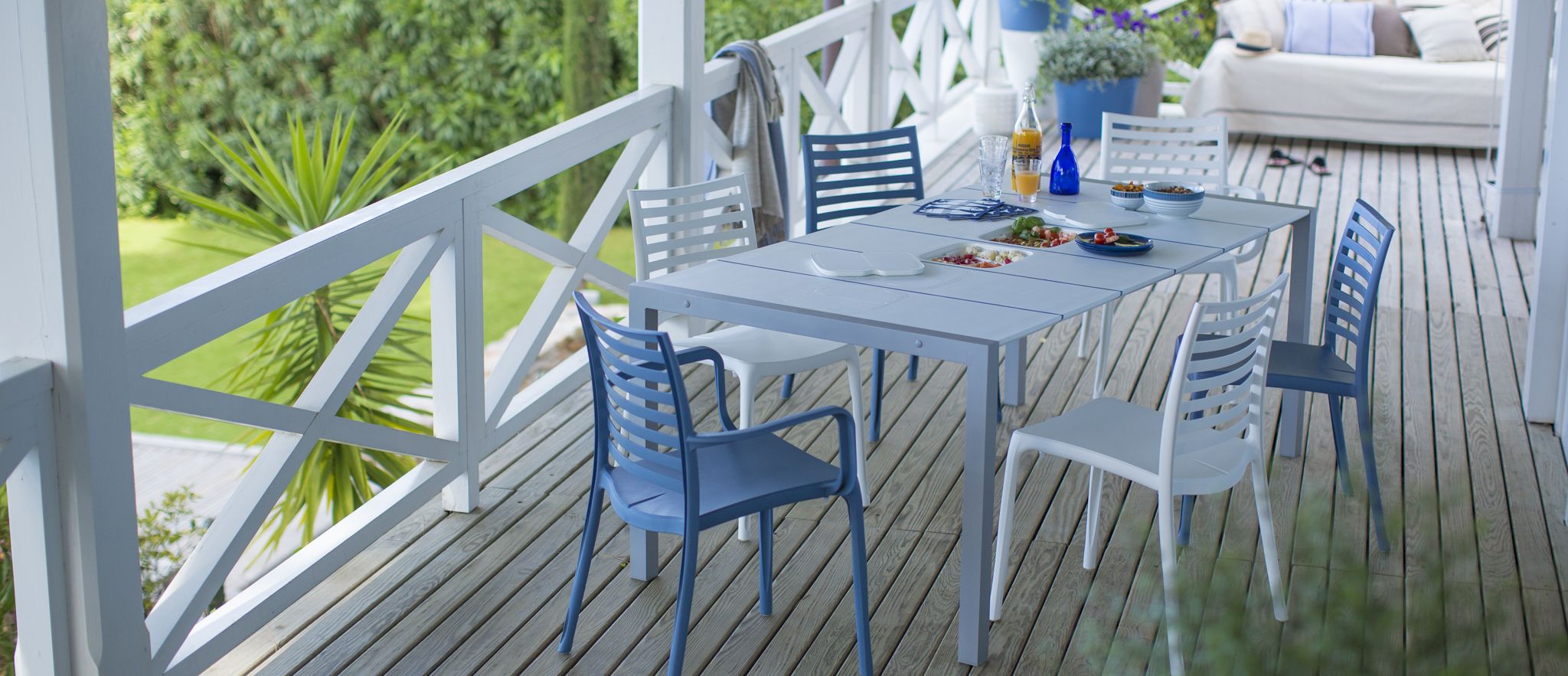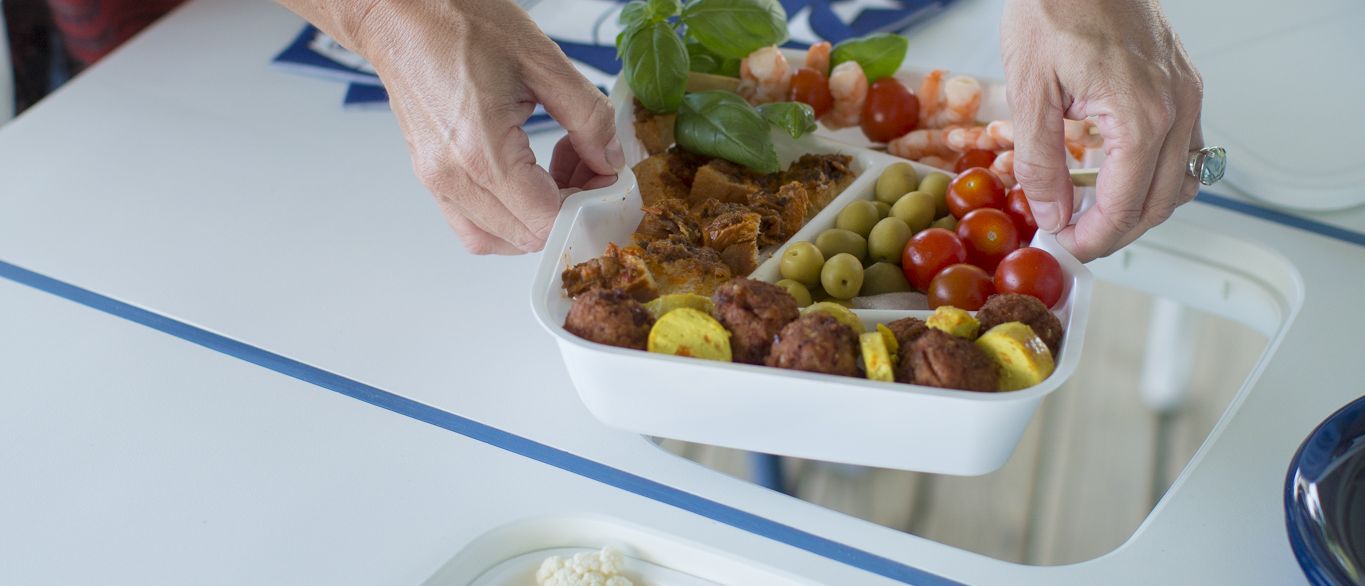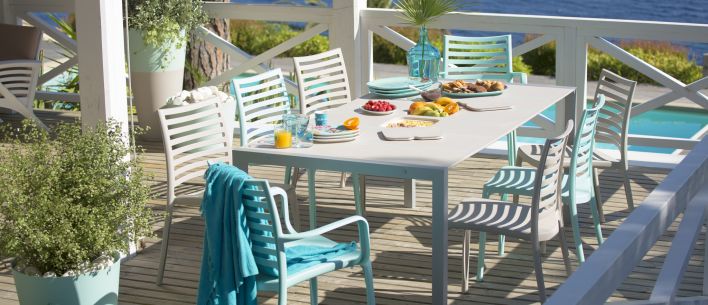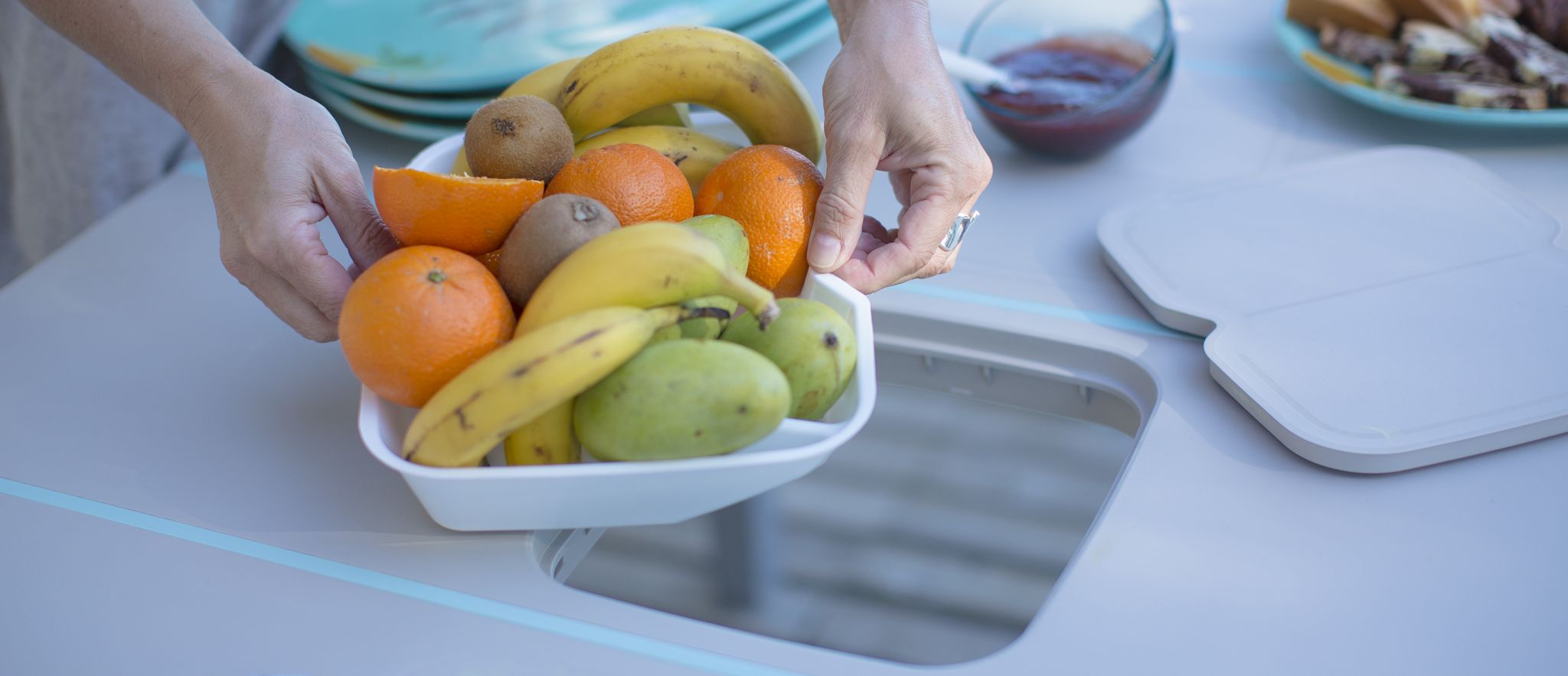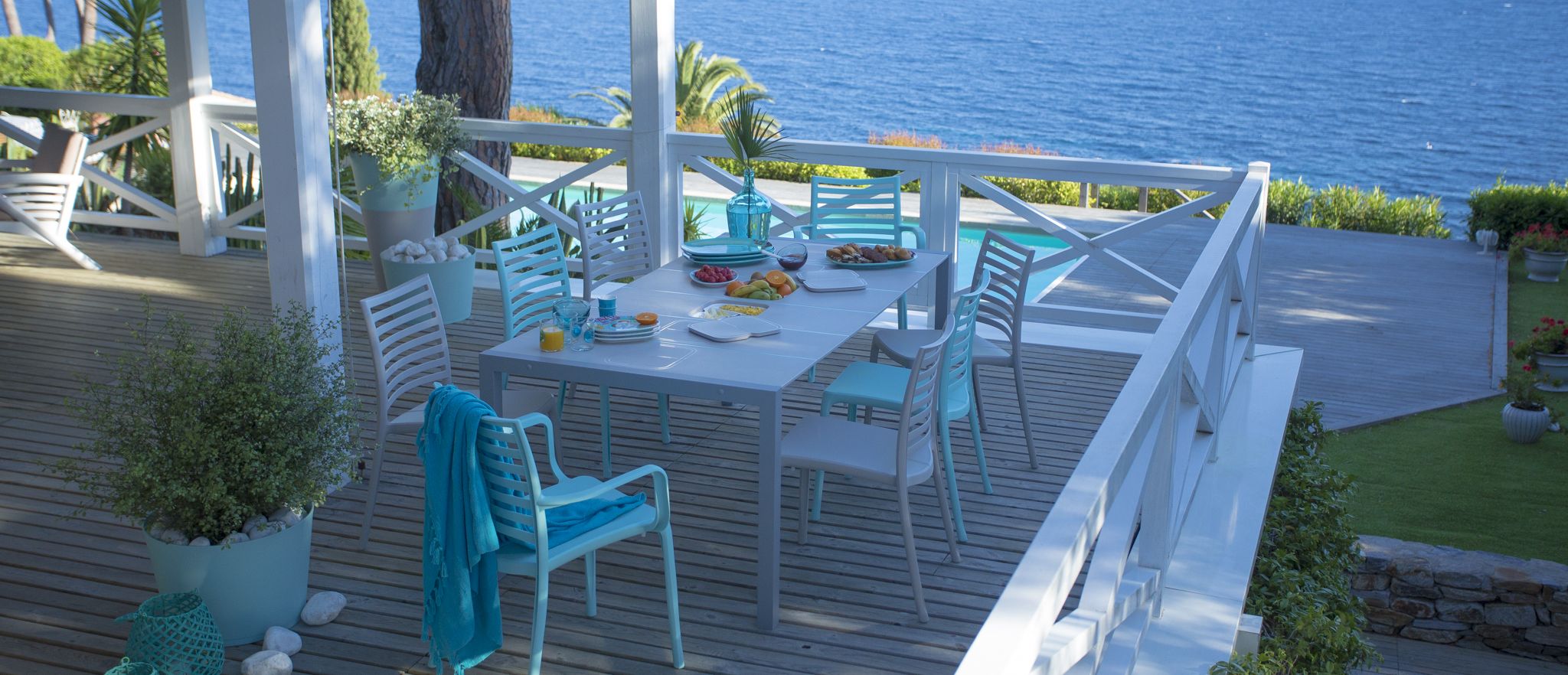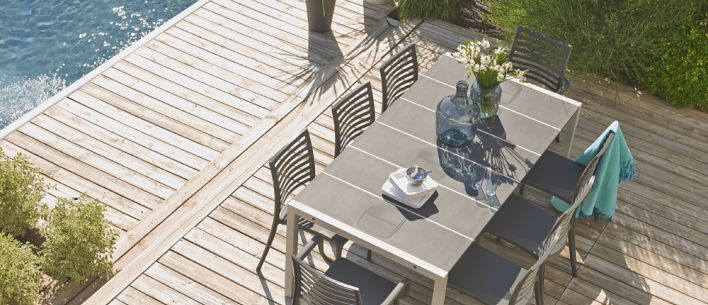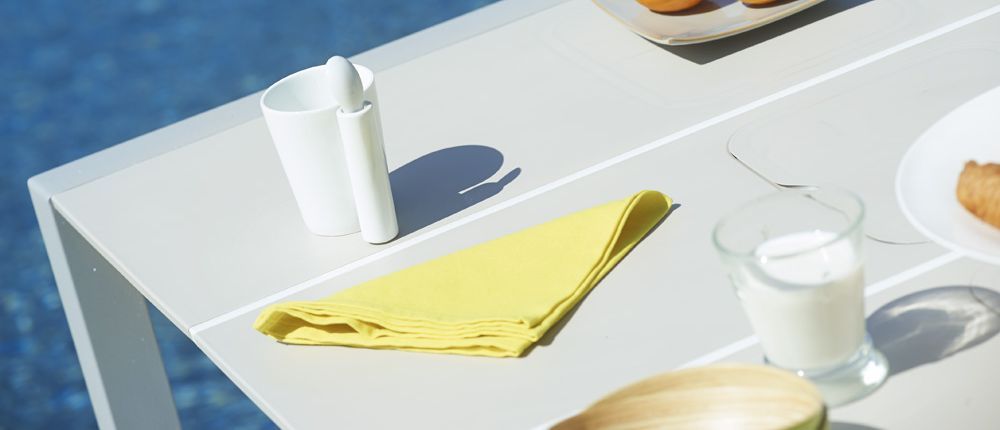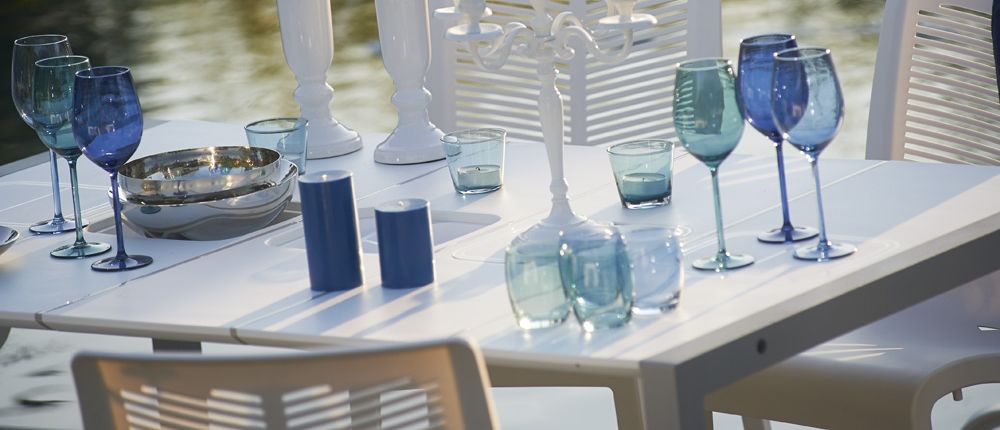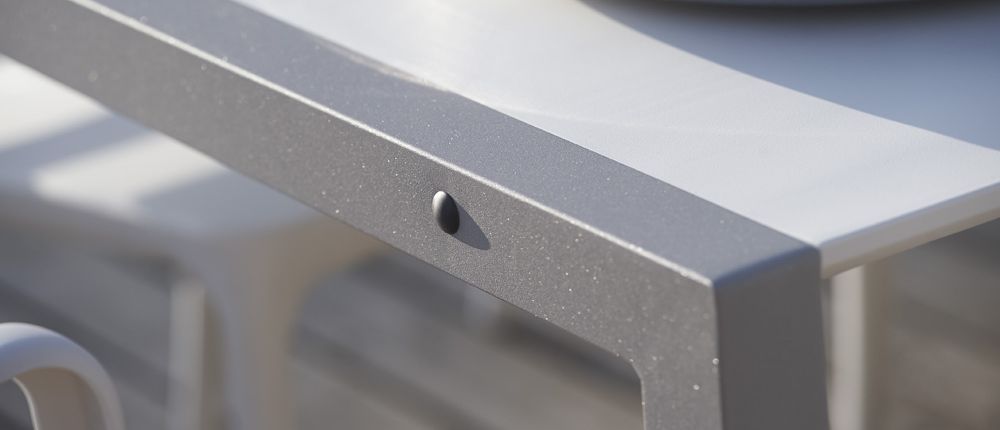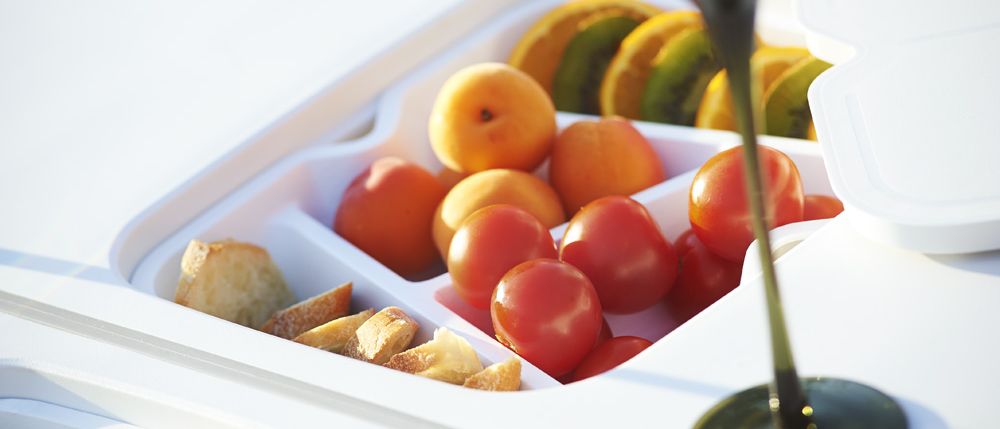 Designed for usability, the Sunday table offers elegant aluminium feet which allow a maximum of room for legs and an appetiser tray housed in the heart of table to start off the meal. Easy to carry and a superb look, with its snap modules separated by contrasting joints. Sunday chairs and armchairs offer a timeless and slender design with wooden slats.
Description
A table assembled from interlocking robust panels
• Reinforced structure with steel crossbars
• The aluminium frame ensures lightness, durability and resistance to rust
• A functional table with a built-in aperitif set that complies with food standards
• Design with new colour combinations
• Assembled from compact cardboard (ideal for transport), a self-assembly product
• 4 panels, 2 panels with an "accessories container" and integrated lids
  Combination no. 1: 6 "full" panels in anthracite + 4 joints in flax - no accessories                         
  Combination no. 2: 6 panels in glacier white, 2 of which have an aperitif tray and lid / 4 joints in flax
130x100 / weight: 32 kg / height: 72 cm / width: 130 cm / depth: 110 cm / seats: 8-10
190x100 / weight: 32 kg / height: 72 cm / width: 190 cm / depth: 100 cm / seats: 8-10
+
Sunday range chairs or armchairs are both sheer quality and hard-wearing thanks to the fibreglass
• High resistance to UV and weathering
• Total resistance to rust
• High stability and greater comfort thanks to the glass fibre reinforcement
• Perfect ergonomics
weight of seat: 2.86 kg / height: 84 cm / width: 50 cm / depth of seat: 56 cm
Weight of easy chair: 3.2 kg / Height: 84 cm / width: 59 cm / Depth: 46 cm






colors
Available colours for this product