Can you find the sun if you rearrange your balcony?
Loads of ideas to welcome in the sun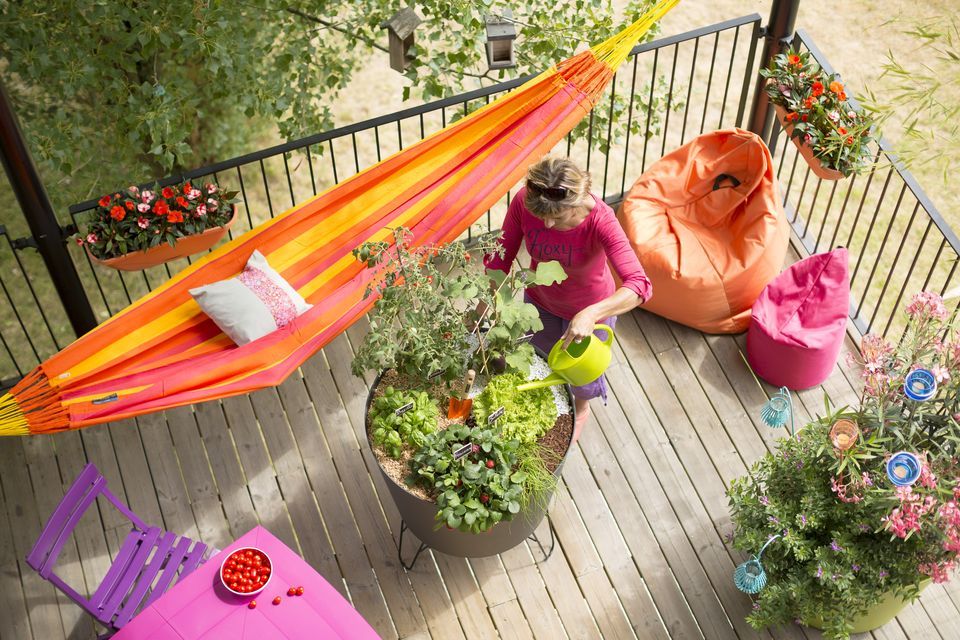 Do you have the option of having outside space? So that you can enjoy the sun as soon as it peaks out from behind a cloud? Whether your balcony space is small or generous, it's possible to make it very pleasant. Even more, you can turn it into a living room and make it a real extension of the house! For eating in or relaxing in, find inspiration with these suggestions...
Atmosphere and furniture
Depending on the space you have, choose more or less imposing furnishings. A longitudinal balcony may be best suited to a small folding table with two chairs. If you've got plenty of width going spare, then you could create a seating corner with loungers, a coffee table etc. Ideal for getting stuck into your favourite book in the sun! When it comes to atmosphere, bright colours bring warmth and friendliness. That said, colours such as beige, white and grey have the advantage of being soothing and are better suited to creating a Zen corner. As for materials, it's worth remembering that resin furniture is particularly easy to maintain. It's also resistant to the cold and so can be left outside over the winter, unlike wooden garden furniture.
Flowers and plants
Whether you use them to create some privacy or simply to bring your balcony alive, greenery will add real freshness to the space. Use lots of planters - it doesn't matter whether they're round, square, terracotta or colourful... Some models can be attached directly to the railings so they don't even take up precious floor space. As for nature lovers, they can hide behind a rose, bamboo or behind large-leaved shrubs... In fact, large decorative pots mean that you can plant miniature trees wherever your heart desires. And if you're more into your cuisine, then channel a rustic feel by growing your own aromatic herbs in a suitable round container. When it comes to setting out your balcony, don't worry! Whether it's south-facing or it offers that all important, desirable shade in the summer, then lush décor is always possible; simply choose good plants !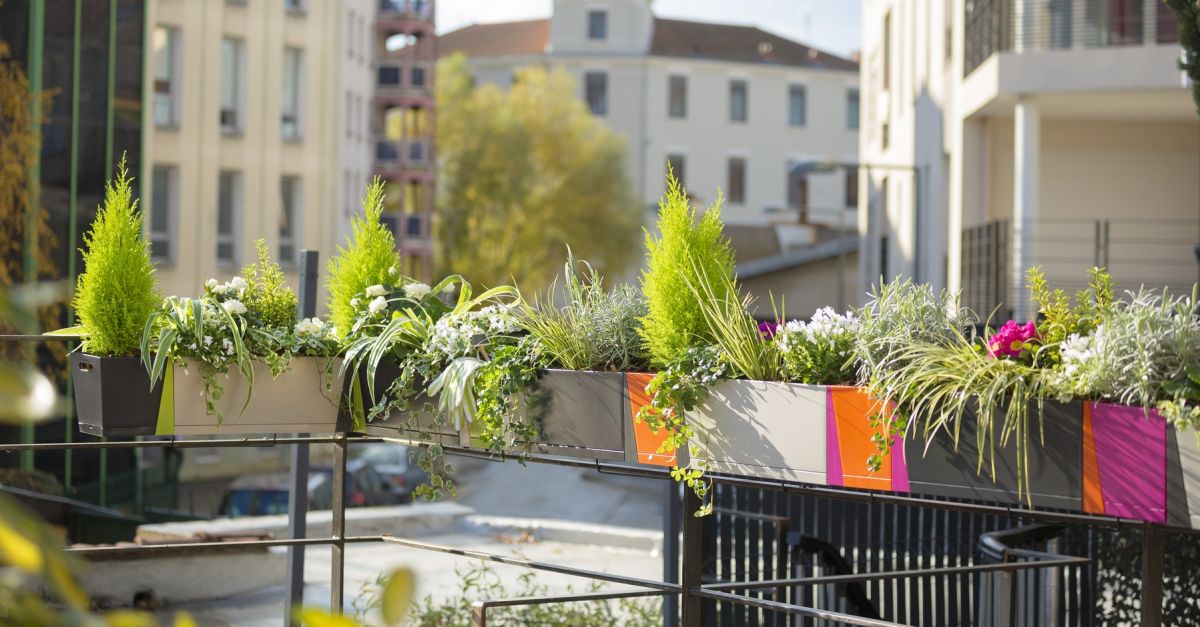 The Grosfillex products presented in this article