PASTRY workshop for the whole family!
We would like to share with you some wonderful recipes for the end-of-year celebrations.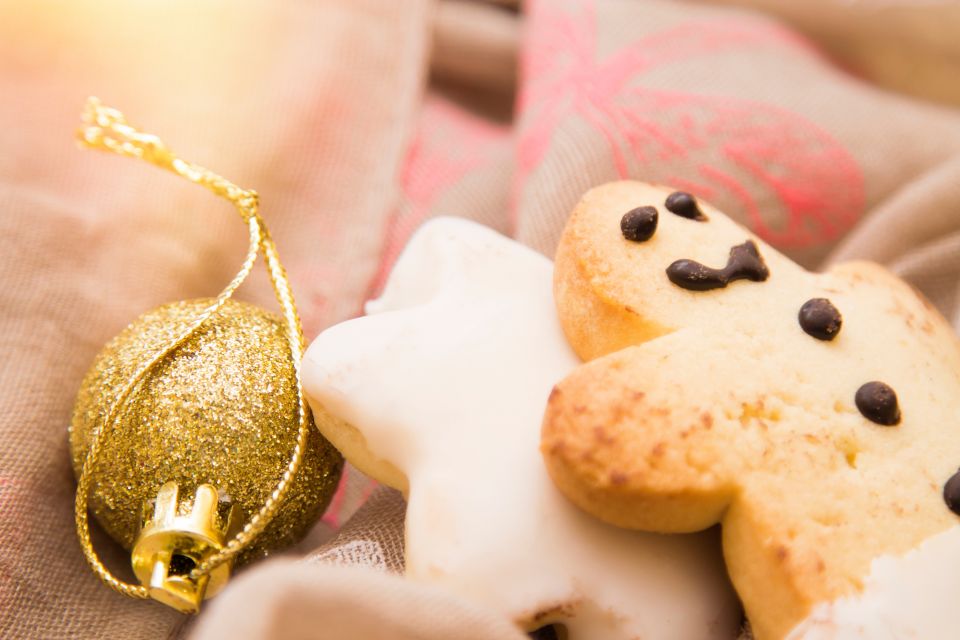 The Christmas season is here and we would like to offer you these delicious recipes that are fun and easy to prepare.
Remember when you were child, you used to leave a glass of milk and some cookies for Santa next to the Christmas tree. The wait can be long until Christmas day for the younger ones as they count down the days on their Advent Calendar.
Christmas shortbread and chocolate bonbons are a great classic in December and contribute to the spirit of this magical time of the year.
Here are two quick recipes that are fun to prepare. Enjoy some time together while preparing these great and delicious treasures.
Our elves here have revisited for you the recipe to make little Rudolf reindeers. Santa's famous reindeer always has a red nose because it's so cold at the North Pole that he always catches a cold.
Rudolf shortbread
Ingredients for 4 persons:
100 g butter at room temperature
50 g almond powder
1 teaspoon cinnamon
1 teaspoon baking powder
250 g flour
130 g caster sugar

For the decoration :
 

Smarties
1 egg (mixed with  a little water)
20 g chocolate
1 cornet, a round cut-out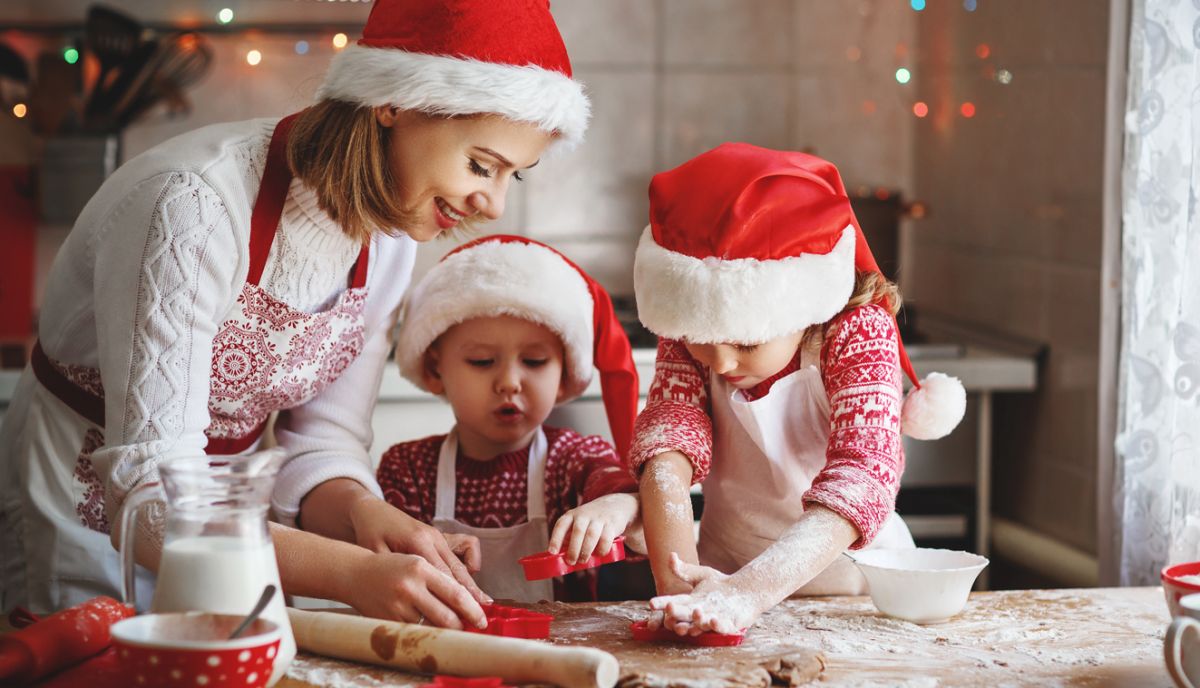 Preparation :
Put the flour, baking powder, sugar and almond powder in a large bowl and mix
 
Add the butter and egg, then mix using a fork to start with then with the hands
 
Sprinkle in the teaspoon of cinnamon
 
Our elves have split the dough into three parts to make it easier to spread
 
Preheat the oven at 200°C (setting 6-7)
 
Spread out the dough with a rolling pin and cut out some round shapes
 
Place these on a baking tray lined with parchment paper
 
Spread some egg yolk with some cinnamon on the biscuits to give them a nice golden finishing
 
Place in the oven for 7 to 10 min (keep an eye on them) and then leave to cool !
 
Melt the chocolate in a bain-marie or microwave
 
Pour the melted chocolate into a cornet
 
Draw 2 eyes and 2 antlers for the reindeers on each biscuit
 
Use the melted chocolate to place a red sweet to create the nose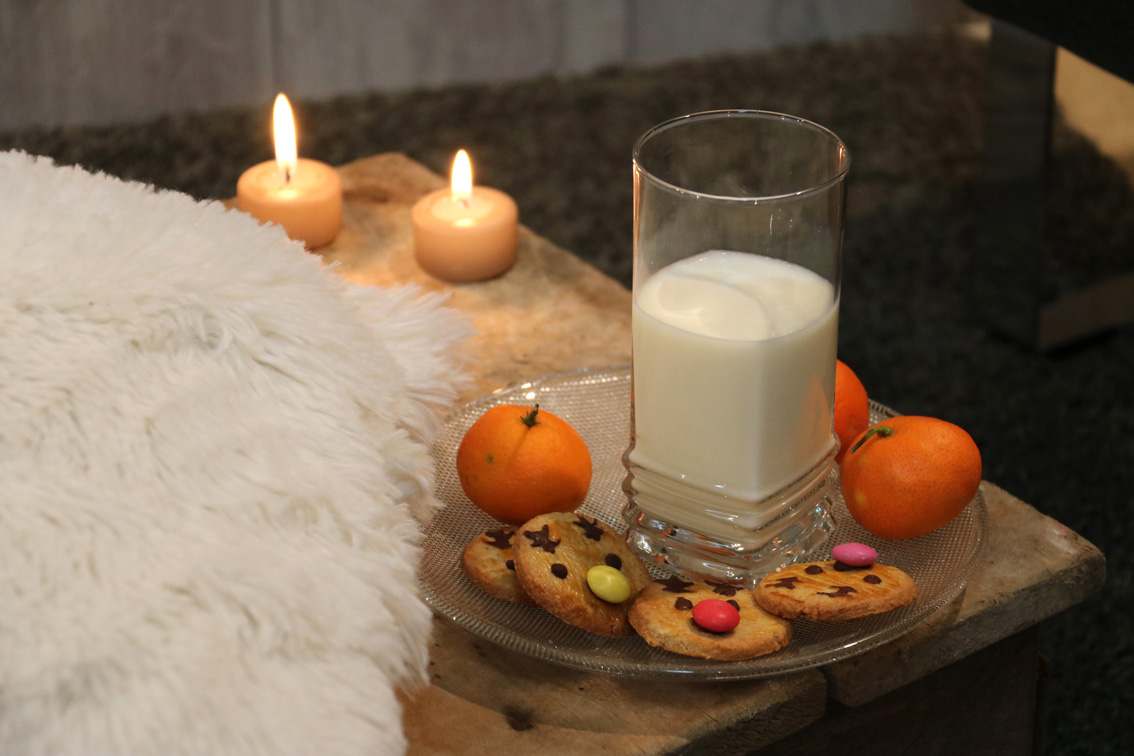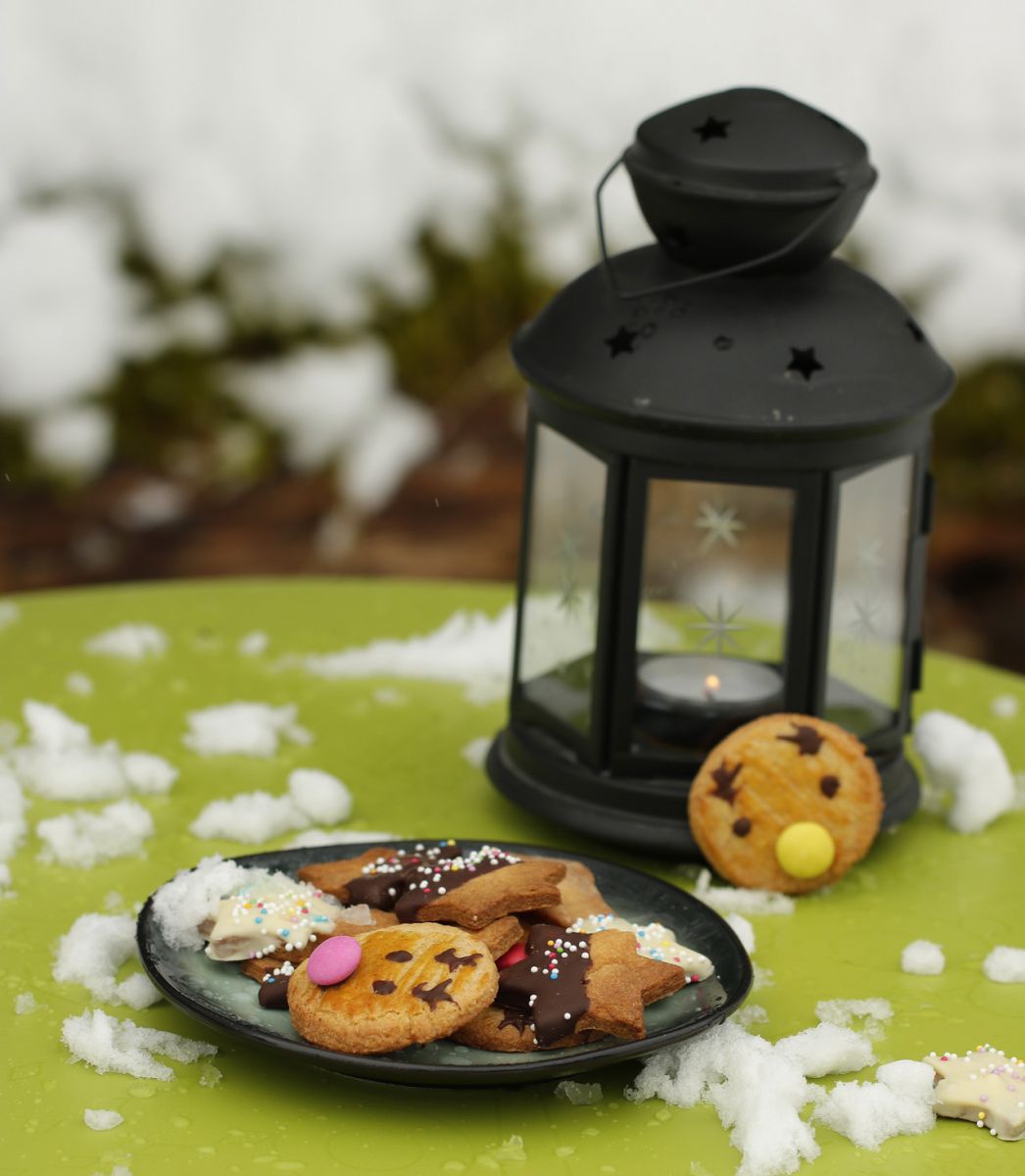 Dark chocolate bonbons
A tradition that is handed down from generation to generation
Ingredients for 4 persons:
260 g dark chocolate
110 g butter
2 egg yolks
7 g de vanilla sugar
80 icing sugar
50 g cocoa powder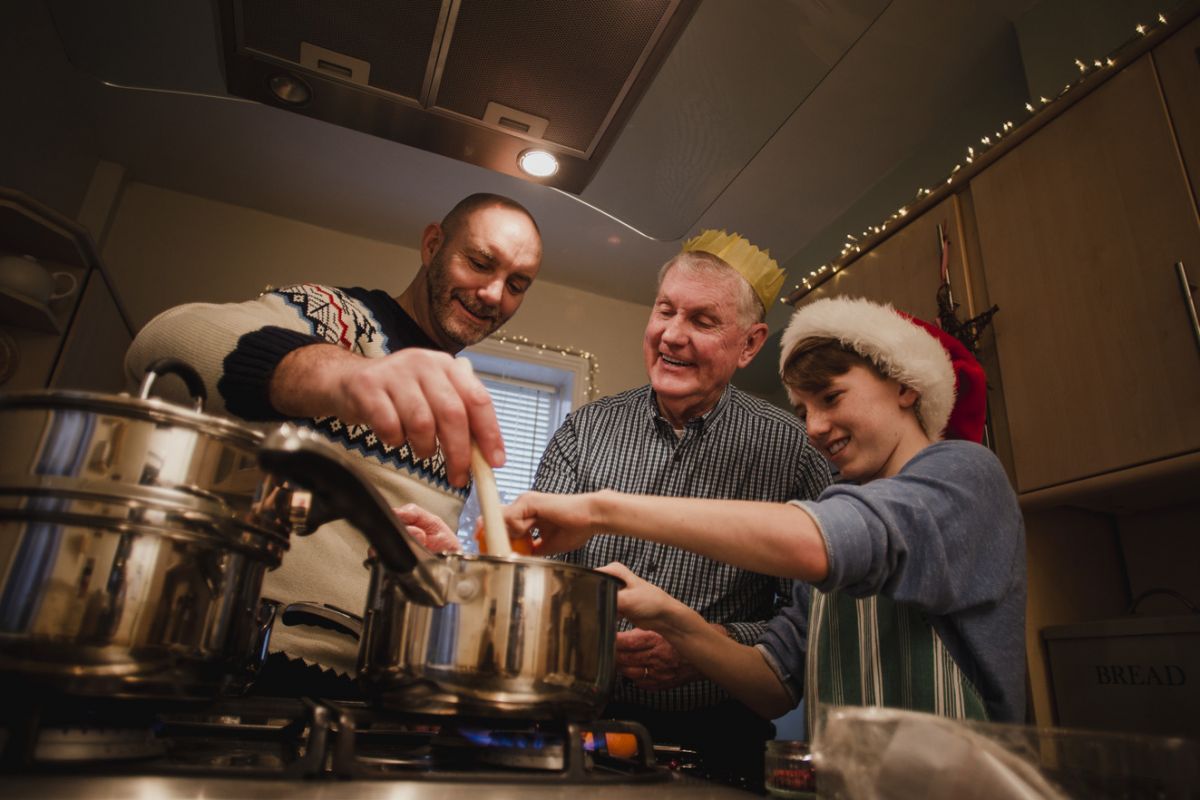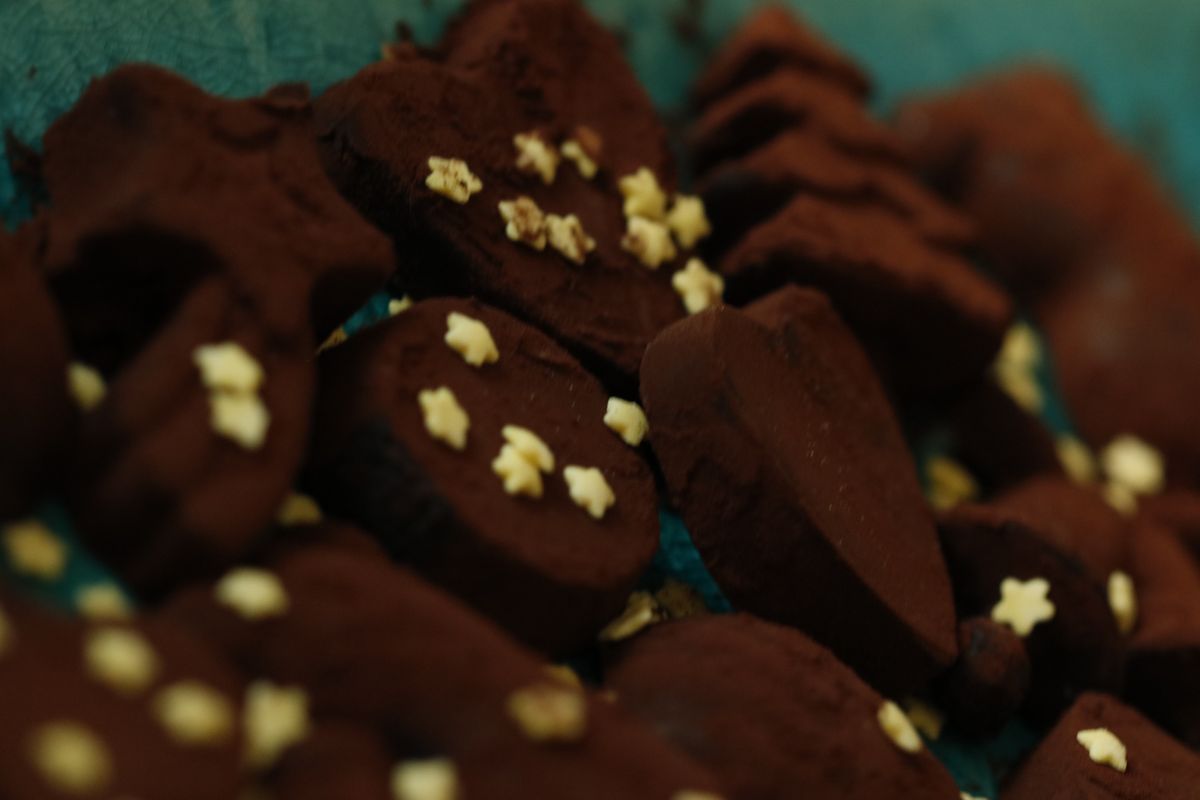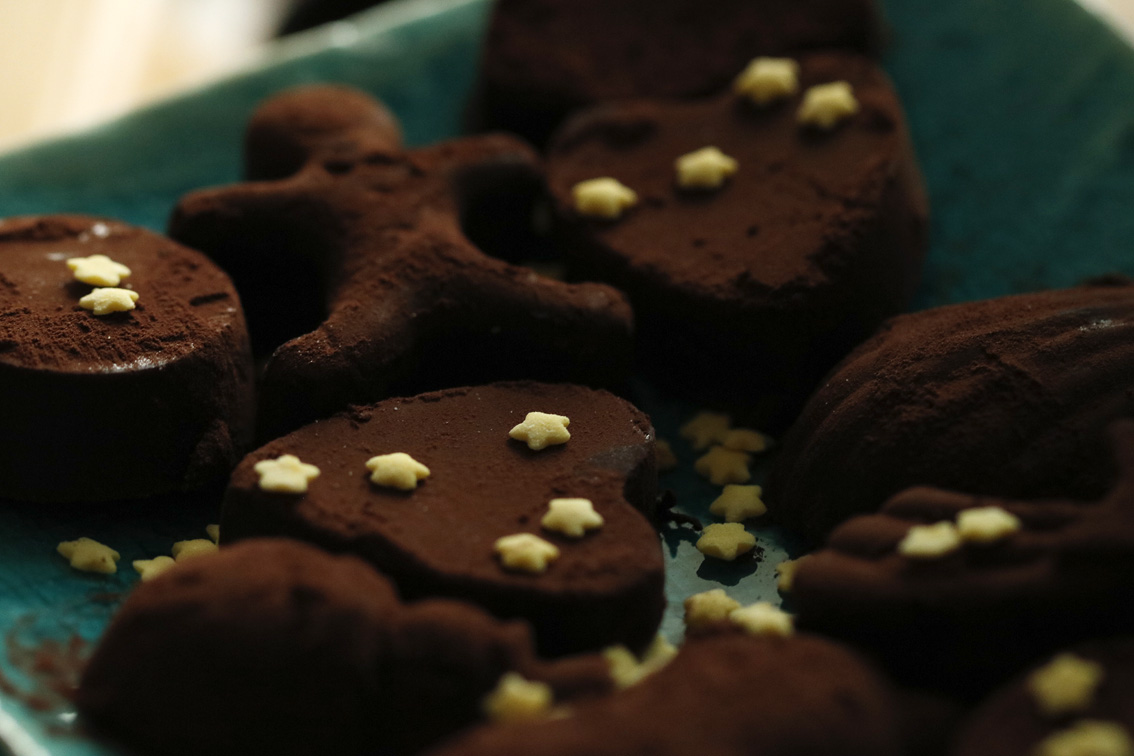 Step 1
• Break the chocolate into small pieces and place in a heat-resistant container. Melt slowly in a bain-marie.
Step 2
• Progressively add in the butter cut into small cubes.
Step 3
• Once the 2 ingredients form a smooth mixture, remove from the stove. Add the egg yolks, vanilla sugar and icing sugar. Stir and mix thoroughly.
Step 4
• Place the preparation to solidify and cool in the refrigerator for at least one hour if you want to make round bonbons.
Step 5
• For other shapes, pour the mixture into small moulds of different shapes to decorate your desserts.
To finish, roll them in cocoa powder and add edible sequin sprinkles for a great festive touch!
So get ready to bake !